The Undergraduate Admissions Office hosts a number of programs designed for school counselors to experience what the University of New Hampshire has to offer. During your visit, you will have the opportunity to engage with students, staff, and faculty. You'll tour some of our state-of-the-art academic facilities. You will experience the vibrancy of our small, New England college town of Durham, New Hampshire – located in the middle of everywhere.
We have compiled a list of Frequently Asked Questions regarding COVID, for you to access. If you need further information, please contact Marrissa Williams, Admissions Counselor and Coordinator of School Counselor and Prospective Student Programs, at Marrissa.Williams@unh.edu.  
School Counselor and Transfer Advisor Workshop
This day-long program serves as either a great introduction or a refreshing new look into the University of New Hampshire. Learn more about our success in academics, innovation happening in and out of the classroom, and our immersive student experience - plus enjoy a free lunch in one of our award-winning dining halls!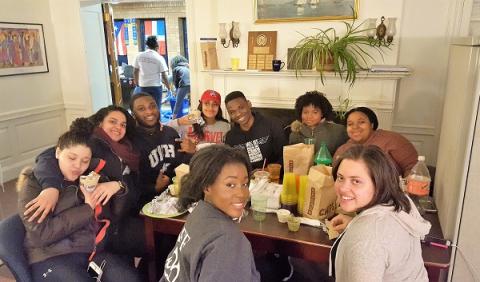 Diversity Support Resources
The University of New Hampshire seeks excellence through diversity among its administrators, faculty, and students. We are committed to enhancing and sustaining an educational community that is inclusive and equitable, and cherish these values as being inextricably linked to our core mission.
UNH on the Road
UNH Admissions counselor are on the road throughout the fall and spring seasons. We attend many local, regional, and national college fairs in addition to visiting individual high schools.