International Students
Admitted: International Students
---
Time to make it official.
Welcome to our Wildcat family. There's no question you're going to do big things here.
Now that you've been admitted, take these steps to complete your enrollment.
19:1
Student-to-faculty ratio
---
89%
Classes with fewer than 50 students
---
70+
Countries our students come from
---
YOU'RE INVITED TO OUR
Admitted Student Virtual Visits
---
We understand that campus visits are a critical part of your college journey. While we can't welcome you to campus this spring, we've developed several virtual experiences that will put you right in the center of it all.
International Checklist
Reference this checklist for important reminders and milestones to help you along your path to becoming a Wildcat. This timeline will help you complete your enrollment and be ready for your first semester.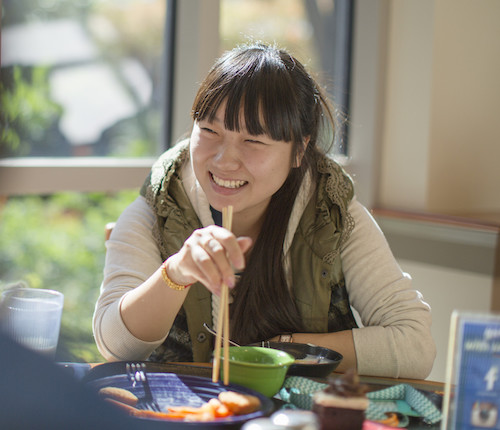 UNH has 28 residence halls, including Fairchild Hall with an international theme, as well as three dining halls and extensive meal-plan options.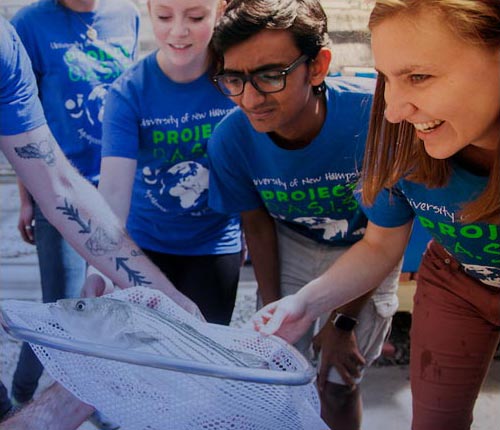 Make it official. Pay your enrollment, housing and dining deposits by May 1.
Didn't Get Into Your Major?
Didn't Get Into Your Major?
If you didn't get your first-choice major, don't worry! There are options for you.
Prepare for your arrival
The Office of International Students and Scholars will send you important tips and information about getting your visa, health insurance, getting to campus, what to do once you arrive, and much more.
Questions? We are happy to help.
Get in touch and we will get back to you as soon as we can.