Admitted Student Virtual Visits
Admitted Student Virtual Visits
Admitted Student Virtual Visits
---
Virtually explore life as a Wildcat
We understand that campus visits are a critical part of your college journey. While we can't welcome you to campus this spring, we've developed several virtual experiences that will put you right in the center of it all. You'll learn more about everything from our amazing array of academic options to our vibrant and inclusive community, and so much more. Sign up now for one of our virtual sessions to see what it's like to be a Wildcat. We can't wait to see you (online) soon!
As an admitted student, you'll receive an email with additional virtual event information.
Please be aware that this page will be updated frequently, so please check back for new and updated schedules and events. Updated last on 3/28/20 at 12:27 p.m.
Question & Answer Sessions
You're making a big decision about your college future – and we imagine you might have some questions. Our virtual question and answer sessions allow you to connect and engage with UNH faculty and current Wildcats about your personal and academic goals. Most importantly: bring your questions.
---
---
As a Wildcat, you can eat at award-winning dining halls, join one of 270+ student-led clubs, live on one of the most sustainable campuses in the country - and that's just the beginning. Join us for an interactive session on UNH student life for a 360-degree glimpse of the inclusive  community that awaits you.
Dates & Times Coming Soon
With 100+ majors and groundbreaking research taking place across campus, UNH is a hub for discovery. At our virtual academic sessions, you can dive deep into your college's one-of-a-kind academic environment. See for yourself just how far your passions, curiosity, and hard work can take you when you are empowered to collaborate with like-minded peers and supportive faculty.
Let's explore the big things in store for your future.
---
Peter T. Paul College of Business & Economics - Coming Soon
College of Health & Human Services - Coming Soon
College of Engineering & Physical Sciences - Coming Soon
College of Life Sciences & Agriculture - Coming Soon
College of Liberal Arts - Coming Soon
---
Tour campus virtually
There are many paths to UNH. This one's just a click away. We're bringing the best of UNH right to you, from our stunning New England campus to the possibilities of our no-limits location. Don't just connect — explore.
Not sure what your major is? No problem! Contact one of our admissions counselors
and we would be happy to help you find the best virtual session to fit your needs.
Are you a Transfer Student?
Our transfer admissions counselors are available to answer your questions during scheduled virtual meeting times.
---
Our students wanted to welcome you into their dorms and show you what it's like to make your home here.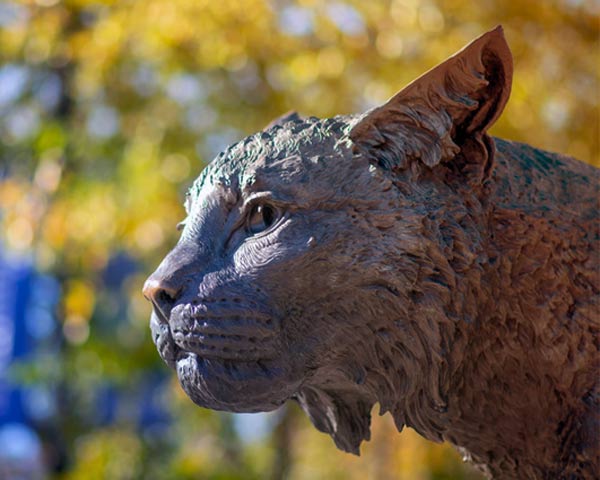 ---
Visit Boston, climb a 4000-footer, swim in the ocean, and experience the state's flagship research university, all in a day.
---
Our dining halls aren't just award-winning: they're our favorite place to gather. See how some of our students are filling their plates.
Stay connected. Follow us on social to keep up-to-date on all things Wildcat.
Questions? We are happy to help.
Get in touch and we will get back to you as soon as we can.