Why Study Engineering and Physical Sciences at UNH?
Why Study Engineering and Physical Sciences at UNH?
---
UNH's College of Engineering and Physical Sciences (CEPS) empowers creative thinkers and innovative problem solvers to make a difference. With world-class programs and faculty mentors, students actively engage in rigorous academics and hands-on learning and research opportunities, making an impact on their professions, their community and the world.
96%
Recent graduates employed or enrolled
in a graduate degree program
---
$200M+
Awarded annually in
scholarships and financial aid
---
77%
Students participated in an
internship or research project
---
When the top organizations in the world are looking for research expertise or to test their products, they turn to us. Apple, Dell and other top technology companies test their data and network products at the UNH InterOperability Laboratory, while Nike utilized our wind tunnel — the longest of its type in the world — in an effort to help marathon runners break the two-hour mark. NASA, meanwhile, has partnered with us to support an array of space missions and research. Join us at UNH's CEPS, and let the world get to know you.
---
Students gain hands-on research experience in world-class facilities from day one.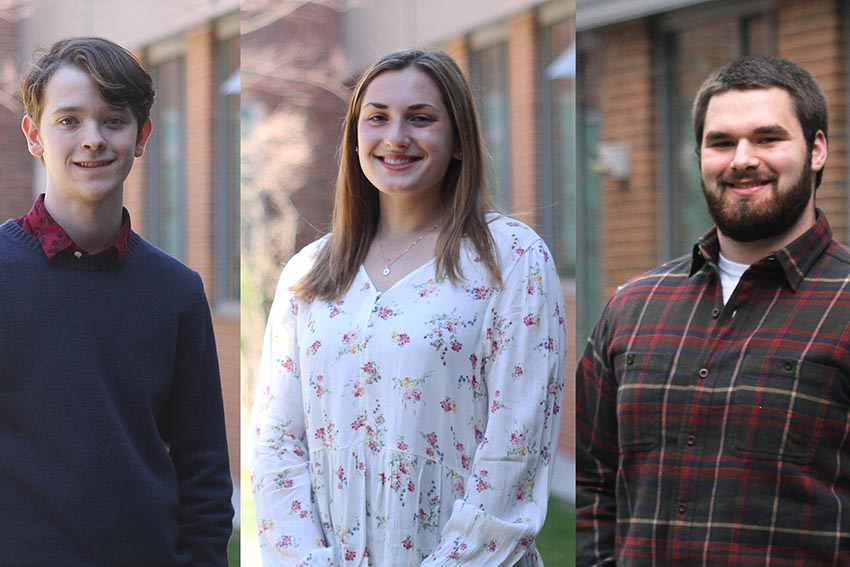 ---
CEPS is leading all of New England and ranked in top 7% nationally for a prestigious STEM Scholarship.
---
Watch a variety of ways our students utilize labs to build skills to launch their careers.
How a CEPS computer science degree can change your future
Build a strong math and science foundation while developing your software engineering skillset. Cultivate an in-demand area of expertise through our relevant major specializations, like the only on-campus analytics and data science degree in New England. Gain career-ready experience at our InterOperability Laboratory or make the most of your time and money by taking advantage of our accelerated master's program. Our graduates are problem solvers and critical thinkers – and they set the pace in a field that never stops moving forward. Learn more about computer science at UNH.
Meet A Computer Science Wildcat 
---
Do you want to design the future of sustainable infrastructure, create autonomous robots, discover biomedical innovations, protect our coastal ecosystems or inspire the next generation of STEM students? You can do it all here, working alongside our faculty members and researchers.
Questions? We are happy to help.
Get in touch and we will get back to you as soon as we can.